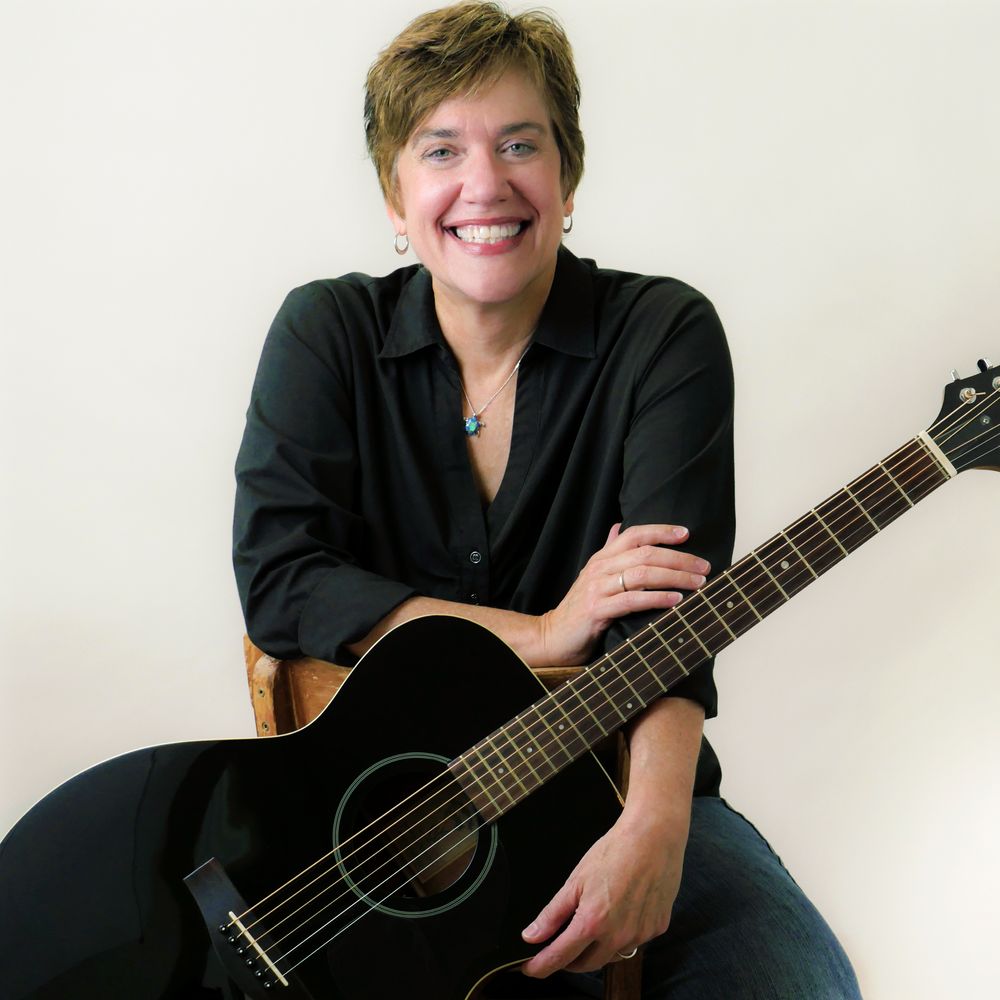 LISA KOCH
singer-songwriter-comedian-actor-raconteur...
Daft. Demented. #SNORT.  Picture Tina Fey meets Bette Midler with Joan Jett guitar chops... and you've got Seattle's Lisa Koch. An irreverent singer/comedian, out and sober chick, Koch ("Coke") is a deliciously twisted mix of comedy, theater, and tunes.  With 5 solo recordings, she is an alumnus of loony sketch comedy duo, Dos Fallopia (My Breasts are Out of Control, Ham for the Holidays), and cult quartet Venus Envy (I'll Be A Homo for Xmas). She has shared the stage with Steve Martin, Janis Ian, Lily Tomlin, Richie Havens, Kate Clinton, and more.  Lisa has co-written such warped shows as "The Carpeters: Uncomfortably Close To You," "Two's Company, I'm a Crowd," and "Ham for the Holidays: The Hamchurian Candidate."  Koch has been featured on Olivia and LOGO, is the composer of Off-Broadway musical "27, Rue de Fleurus", and is proud to report that one of her songs has actually been sampled by Jay-Z.  
Lisa has been a featured act at the National and Michigan Women's Music Festivals, Bumbershoot, and the Vancouver Comedy Festival.  She also finds time to occasionally work as an actor -- "The Vagina Monologues," "Dirty Blonde," and as the Wicked Witch of the West in "The Wizard of Oz" (5th Ave Theatre, Seattle).  She is the recipient of a Just Plain Folks Award, and she and her music appear in the documentary, "Two in a Million".  
Lisa brings to the stage her guitar, her wacky songs, and her musings on being a woman… from middle age to mammograms to singing vulvas.  
 
"Hearing Seattle's Lisa Koch is one of life's wickedest pleasures…"  -Curve Magazine
"Be prepared to have your hair blown back by the musical comedy force that is Lisa Koch." -- LN Magazine
"Koch's talents seem to know no bounds as she goes from gut-busting comedy into an introspective beautiful medley and back again…" -- Broadway World
"Lisa Koch picks up where Bette Midler left off..." --Music Connection
"Koch seems to have that sense of joi de vivre that makes her instantly likeable.  She's an out lesbian with a universal appeal…"  --Washington Blade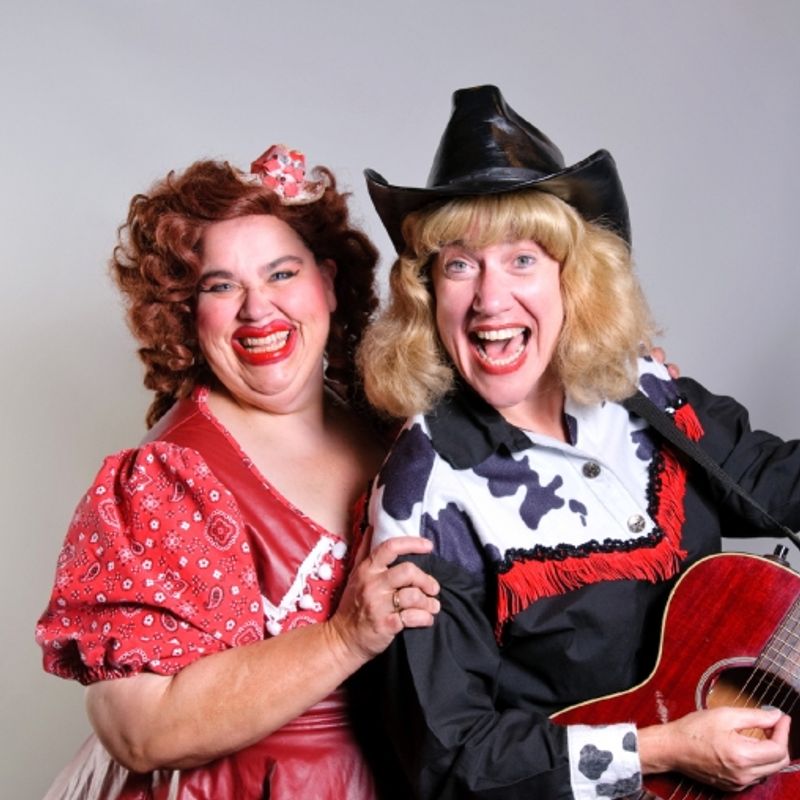 Dos Fallopia
Twin sisters of different cul-de-sacs
(Sadly, my amazing comedy partner Peggy Platt passed away April 2, 2018.  Fly high, Pegster. I miss you terribly, my Sister...)
Dos Fallopia was the outrageous kamikaze comedy duo of Lisa Koch and Peggy Platt-- the two combined music, sketch comedy, improv, razor sharp wit, and general lunacy to produce an evening of wickedly funny commentary from a woman's point of view. 
Performing together since 1990, Lisa and Peggy logged 17 "Ham for the Holidays" together, more than 25 full-length shows, and countless international dates. They toured their sold-out stage shows, "Twin Sisters of Different Cul-de-sacs," "Pretty Girls, Not Too Bright," and "Deja Poo" in theaters in London, New York, San Francisco, LA, Chicago, Seattle, Minneapolis, and Indianapolis. They were seen at the Michigan, Southern, West Coast, and National Women's Music Festivals. The two released one cult CD, "My Breasts Are Out of Control", and two videos -- "Pretty Girls, Not Too Bright", and "Ham for the Holidays: A Lard Day's Night."
With characters like dysfunctional mother-daughter country superstars The Spudds (Euomi and Wynotta), and crunchy granola folk duo Mud (Compost Morningdew and Dolphin-Free Tuna Womon), Dos Fallopia created their own skewed version of an all-star evening of entertainment.
"Could they be the long lost love child of Doris Day and Divine? Big, brash, and completely mad..." ---London Connection
"I wasn't prepared for just how funny they would be... I kept laughing and fell out of my seat... two of the funniest, most irreverent comedians I've seen in years..." --- San Francisco Bay Times
"They are, without question, Seattle's reigning queens of sketch comedy..." --Seattle Gay News